I've done many things in IT in my 30-year career, but out of everything, it has constantly been unlocking the value of a company's data. That has proven to be the most transformational.
I've consolidated the infrastructures – applications, networks, phone systems, mail platforms, and more – of companies that have grown by merger and acquisition. I've rolled out shiny new CRMs and ERPs, set up contact centres, and more.
I've got many stories about my career so far, but this one is by far the best example of the transformative power of data. I joined a corporate medical organisation with an aggressive growth plan. At that time it was ten new centres each year, with that intending to increase in coming years. During my interview, the CFO said that at the start of each month, she has four accountants who take four days each, all remotely logging into 55 servers across their 55 centres, to run 55 instances of the practice management application to execute a series of reports then and copy select numbers into an Excel spreadsheet back at head office.
This was vitally important; it was how they tracked their past performance for the company and the individual practitioners. Those practitioners were themselves clients of the business, with a service-and-facilities agreement (I managed to keep a straight face while they kept telling me about their SFA). Thus, it was critical to calculate the amounts to be remitted to the practitioners as fast as possible each month.
It was not only Finance; I soon learned Marketing was in on the act. If they wished to send a campaign to patients who had attended two years ago but not last year, they similarly logged into 55 servers at 55 centres to run 55 instances of an application and generate reports.
And, let's not forget, the company grew with a new centre almost every month.
Springing into Action
I set two paths in motion; one was a data warehouse to collect all the centre data in one single repository each night, and the other was to move away from individual site-specific hardware and applications to a single, shared cloud model.
The data warehouse project began; it wasn't smooth sailing – the practice management software vendor was explicit that they would provide no details on the database; the operations team had little time to assist with testing, so I had a lot to learn and fast.
Nevertheless, the day came! We had data. Suddenly, the company was no longer spending all its days and effort merely trying to know how it had performed last month. Instead, effort and focus turned to the future, and it was such an exciting time as everybody's mind went into overdrive with all the questions they'd wanted to know but could never find out.
So – I made a report. I could advise the company how frequently a lapsed patient returned within a specific period for a routine checkup after being sent a recall card. And it was low.
The Daily Gap Report
It thus could have been a better campaign in terms of payback, but it did have a result. Let's make it cheaper. Yes! We could send an email or text message instead of a printed-and-posted card to those who provided such contact details. Except, that turned out to be a deficient number because often, it was not being asked for. Thus was born the daily data gap report. Each centre manager and receptionist had advice on their screens each day when they started on the patients coming in that day and whether we had their mobile number, email address, and other pertinent details. A subsequent report at the close of the day advised the centre manager how much missing data had been collected.
Additionally, sending recall notices could be alleviated if patients were booked in for their next appointment to minimise failure to attend events (FTAs).
So, if patients were asked to rebook for their following six monthly checkups while physically at the centre, would this positively affect patient attendance or increase the FTA rate?
The practitioners were nervous but agreed to try it. And management made rebooking rate a KPI for centre managers.
Again, we had data and thus was born the daily rebooking report. This was initially sent to centre managers each morning advising their rebooking details for the previous day and their numbers for the month to date, the quarter to date, and the year to date.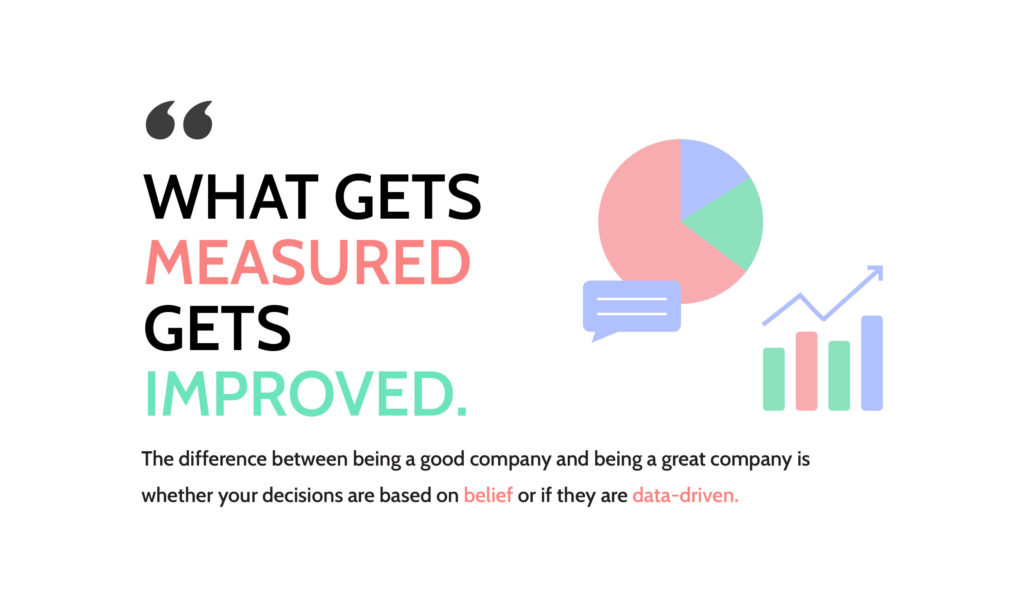 Empowering clients for success
Managers loved it; along with the missing data information and other reports they were now receiving, they called me to tell me how empowered they felt. They told me how in control they felt of their centres for the first time. It was meaningful, actionable insights they had simply never before received.
But the practitioners were still nervous. Fortunately, what gets measured gets improved – or, as some say, what gets measured gets managed. Now we had data, and I could explore it for real.
The numbers spoke for themselves. Despite putting a new strategy in place, FTAs remained flat. Appointment bookings were up, of course, but the FTA volume stayed the same. We found that the further patients booked their appointment, the more likely they would attend. Those rebooking for six months were predominantly coming. Those who booked the same day or week were by far the most significant source of non-attendance.
What's more, looking at the data, FTAs were most common on Mondays. And, overlaying the Bureau of Meteorology data, we could also see that bad wet weather exacerbated FTAs. In hindsight, maybe it stands to reason, but now it was factual, data-driven, and measurable. And that meant it was manageable. We could identify serial FTA-ers and call them to remind them of their booking and request confirmation – or, at worst, be in a position to do something else with the appointment slot than sit and wait for a no-show.
And I identified a direct positive correlation between the fullness (or otherwise) of an individual practitioner's appointment book and their personal NPS score based on feedback surveys sent after every appointment. The relationship was the same for an increase in NPS (and increase in appointment book fullness) or a decrease in NPS (and decrease in appointment book fullness, i.e., more gaps). Yes – it's true; if you give good service, people will return.
With data, with information, the dentist's concerns were alleviated, and in its place, usable insights were given to aid them.
How to Change the Future
The executive team now turned their minds to what we could do about future gaps. All that time and attention previously spent figuring out how the business performed in the past was now pointed directly at how to change the future.
It was an exciting time and one that transformed that business. And all that data was under its nose the whole time. Nobody added new fields to the practice management software; it was simply there – but it was tedious to collect, it needed to be measured, and thus it was neither being managed nor improved.
Unlocking the hidden value of a company's data changed that company in ways that I would need days and days to explain. Out of everything I've done in IT – all pales compared to the transformative effect of having actionable insights from your data.
The Lesson
What gets measured gets improved, and the difference between being a good company and being a great company is whether your decisions are based on belief or are data-driven.
You, too, can use data to measure your strategic success. It's there; you need to ask for it. You might find answers to questions you didn't even think to ask.
Enjoy reading about Strategy, Culture, Digital Transformation and making Content?
Here are some articles that you might like:
The Path to Pride isn't Straight by Rania Awad
Customer Experience as the Centrepiece of Your Strategy by Clarissa Ramsey
Optimising processes to deliver your strategy by Micheline Chami
It all starts with strategy – By Rania Awad
4 Common Strategy Mistakes – By Byron Kelly
Effective Change Management For Digital Transformation – By Adrienne Tilley Le-fevre
Is Culture the Missing Piece of Your Digital Transformation Strategy?Is Culture The Missing piece Of Your Digital Transformation Strategy? – By Eugenie Rutherford
Transform Your Meetings in 5 Minutes – By Eugenie Rutherford
Building and communicating an inclusive strategy – By Megan Champion
What's in a vision? – By Matty Lawrence
How to brief content that meets your strategy goals? – By Kerstin Norburn
How to create content that counts – By Michelle Lollo
Benefits if GatsbyJs for headless websites – By Jason Robertson